Top cashback sites in india
Here are the list of top paying cashback sites in India
Which is the best among these?
I would recommend you to go for Topcashback.
Topcashback is one of the best and highest paying cashback site in India.
They have many popular ecommerce merchants like Amazon, Flipkart, Paytm, Goibibo, Jabong, Pepperfry, Myntra, Homeshop18, and many more.
How to get Cashback for online purchases?
In order to attain cash points for the online purchases, you need to follow the steps below.
Step 1:
This step is important please pay attention!
When you are going to purchase from online ecommerce sites like flipkart, amazon, paytm,myntra etc., You need to make sure that the product that you are going to order should not be in shopping cart.
Clear all your orders in cart and keep cart clean!
Make your shopping cart empty as seen below.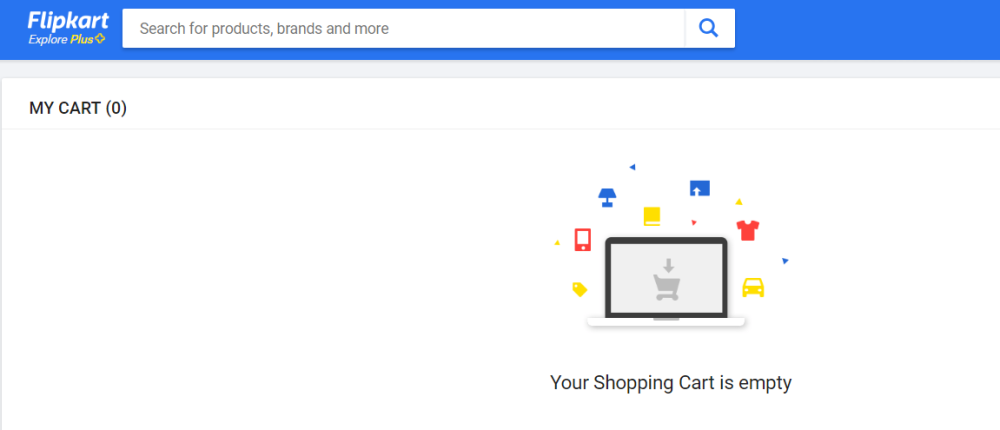 Step 2:
Go to the cashback sites that you chose.
Do the registration first, In this case I have taken an example of topcashback.in website.
Click the link for registering into www.topcashback.in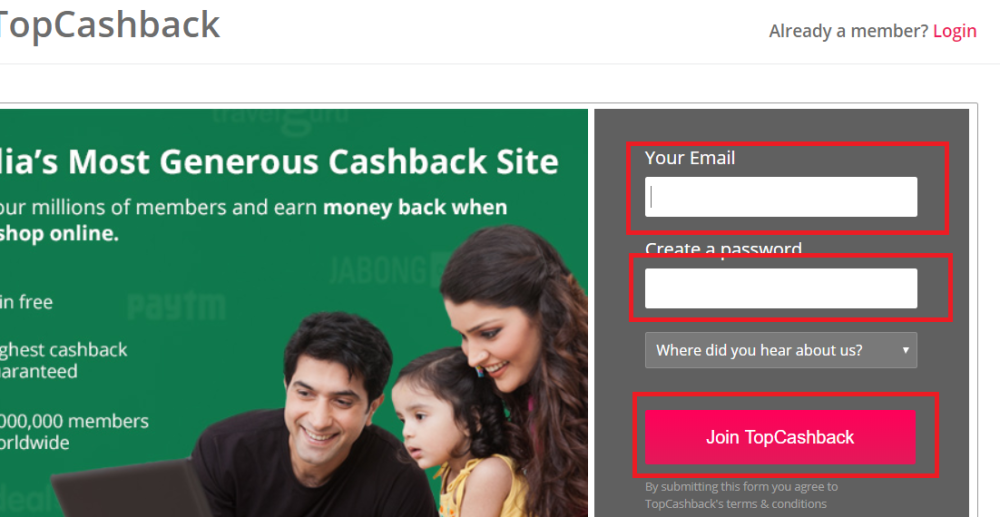 As seen in the image enter your email id and password and click on Join Topcashback.
Step 3:
Once you have logged in, at the first page you could see the popular merchants that you want to purchase the order from.
Click the ecommerce operator that you want to purchase from, In case I will select Flipkart.
Alternatively you can also search ecommerce merchants in the search bar appeared above.
Step 4:
After selecting flipkart, you could see that the list of cashback percentages for the particular categories.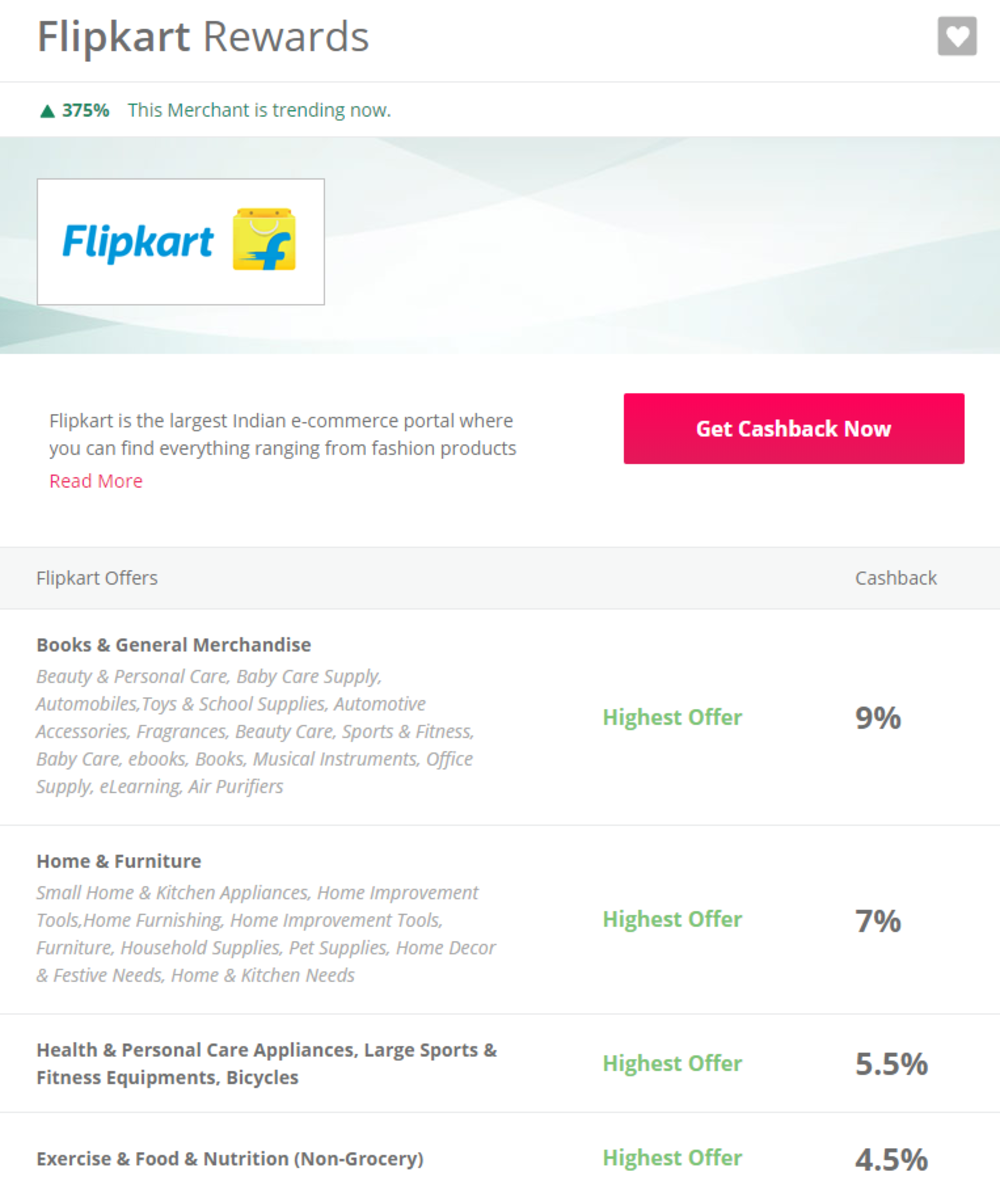 You could also compare this percentage in the four sites that I have mentioned before.
Select on "Get cashback now" button and pop up will be appeared. Select "ok and continue".
Step 5:
It will get redirected to flipkart.com.
That's it. You can shop normal now. You can also add it in carts and place the order.
Your cashback will be automatically tracked and notified in your account.
It might get upto 7 days to add it in your account. It depends upon the cashback sites!
You can also redeem as a voucher or you can transfer it to bank account!
These are the same steps that you need to follow for all the cashback websites that I mentioned above.