Accessories and Tools Required
Motul 3000 4T Plus 15W50 API SM HC Tech Engine Oil 2.5 lts (I prefer to use Motul)
Royal Enfield Oil Filter
Stanley 70 964E Double Sided Combination Wrench Set(You can use your own spanners)
Funnel
The size of spanners needed
8mm socket
10mm Socket
12 mm socket
19 mm socket
Step 1
Warm up the engine for few minutes before you drain the oil.
Remove the Oil filler plug as shown below in the picture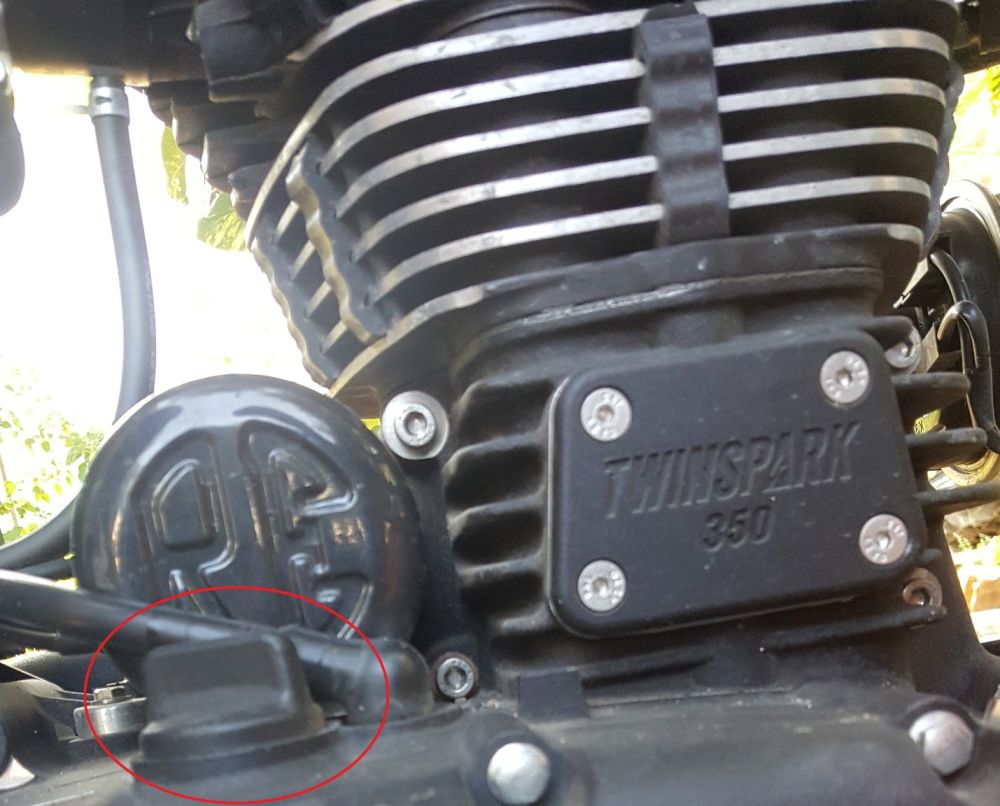 Step 2
Carefully remove the three bolts as shown below because the oil filter will be inside it and it is attached with a spring.
Note: While assembling back, Do not overtighten any of the bolts. It might break.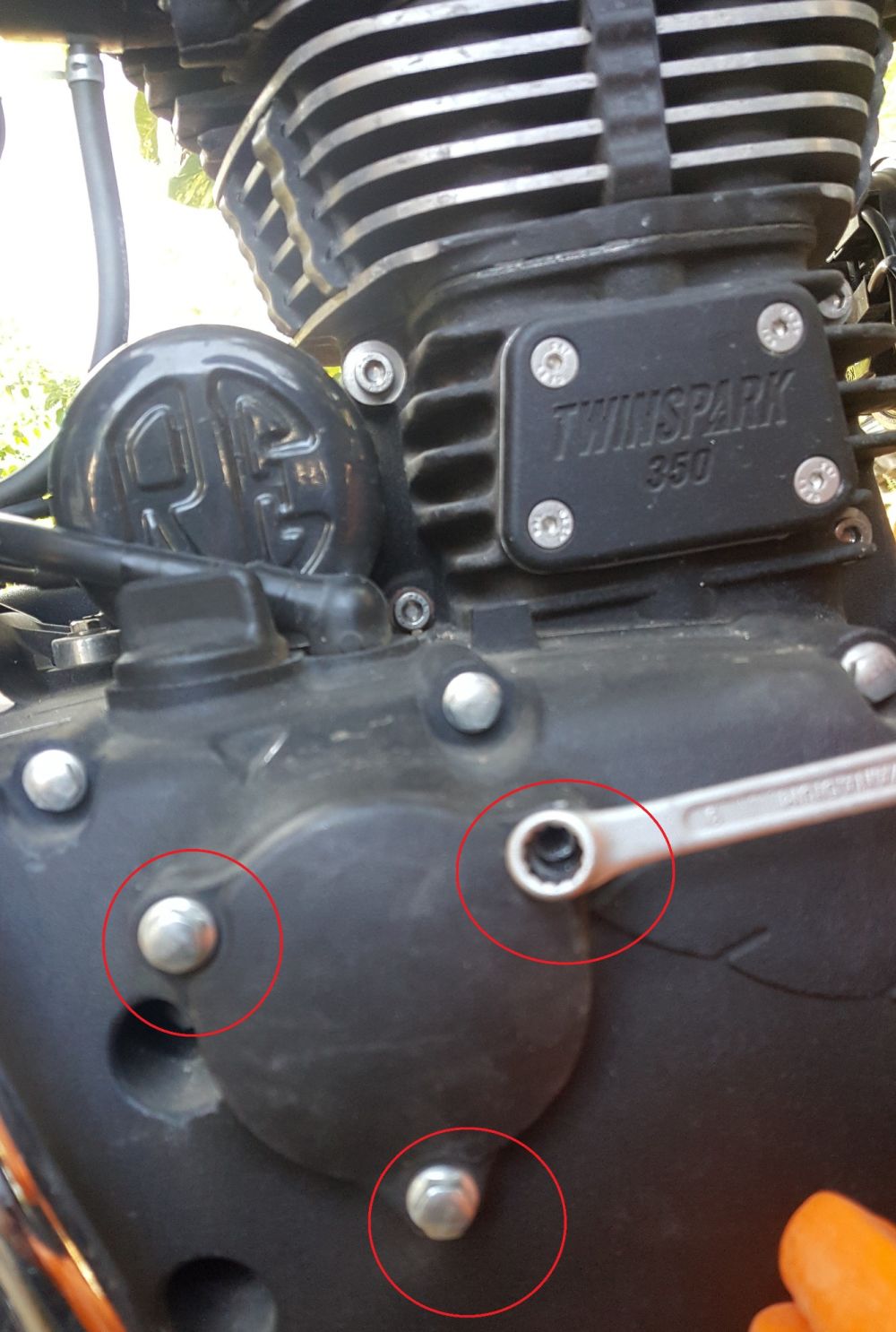 Step 3
There are two 'O' rings present. Take a cloth and clean them.
Keep in mind to assemble them back after cleaning.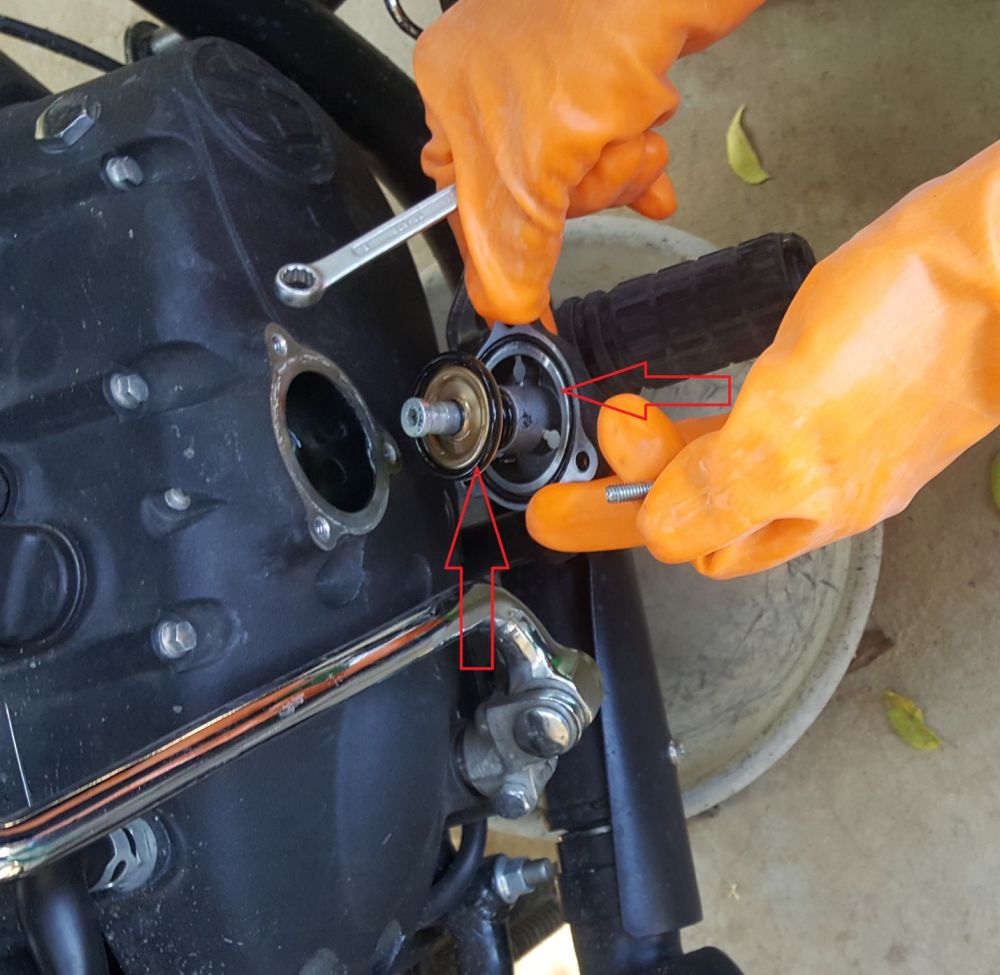 As shown below is the oil filter. Once the filter is removed, clean the inside area of the filter bay.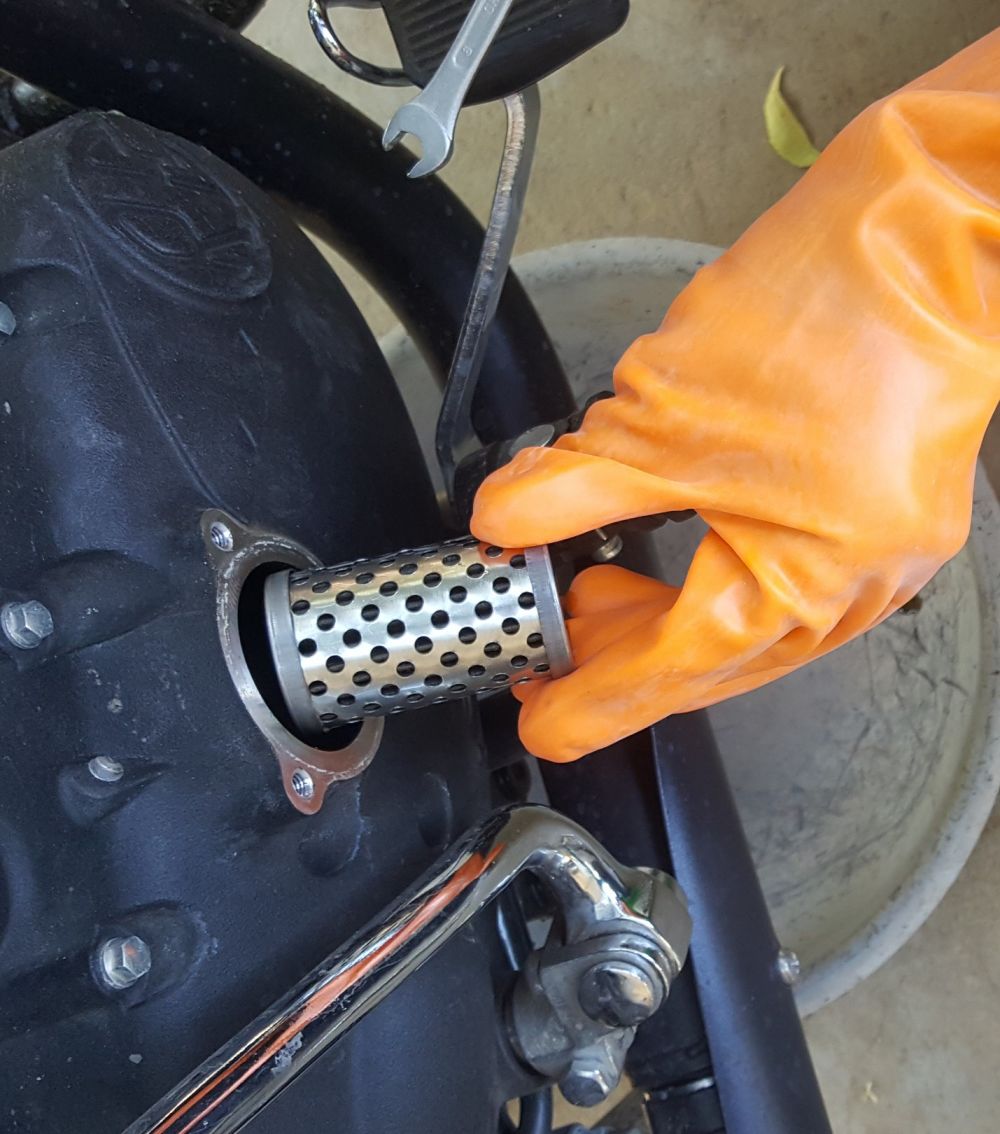 Step 4
Remove the two bolts as shown below underneath the engine.
Once you remove the cover, there will be mesh present inside it.
Clean them with a good cloth as there will be metal particles attached to the magnet which is present inside the cover.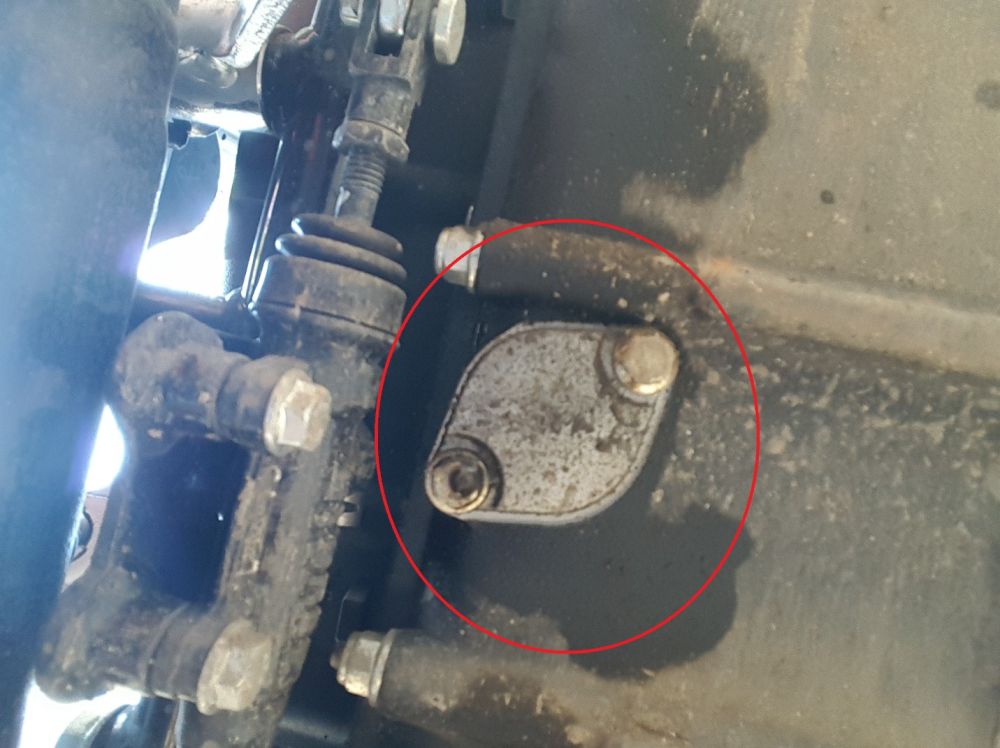 As you can see below in the picture is the cover and the mesh and there is one 'O' ring present inside the cover.
Note: Make sure to attach the cover with the O ring present inside it after refilling with oil.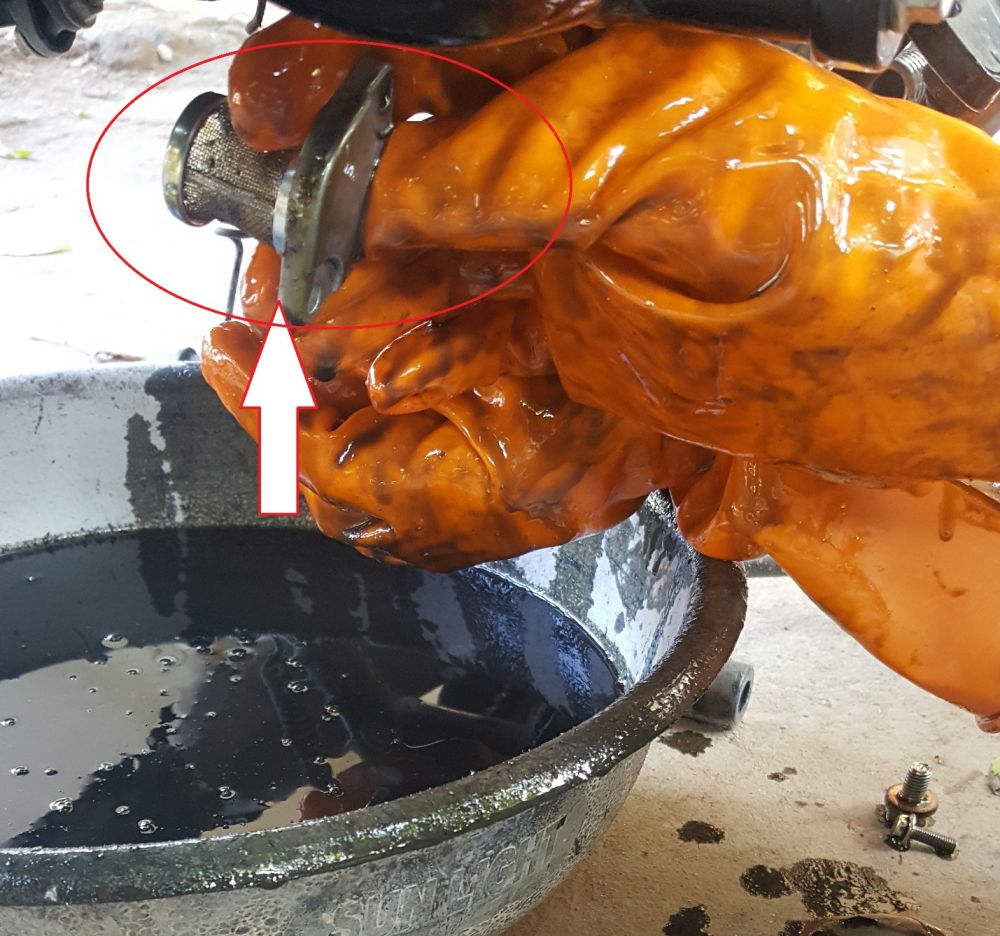 Step 5
As seen below in the picture, remove the other two bolts 12mm bolts and 19mm bolts to drain the oil completely.
Once drained, tilt the bike left and right to drain it completely.
Start the ignition so that leftover oils will be wiped out completely. Do not accelerate.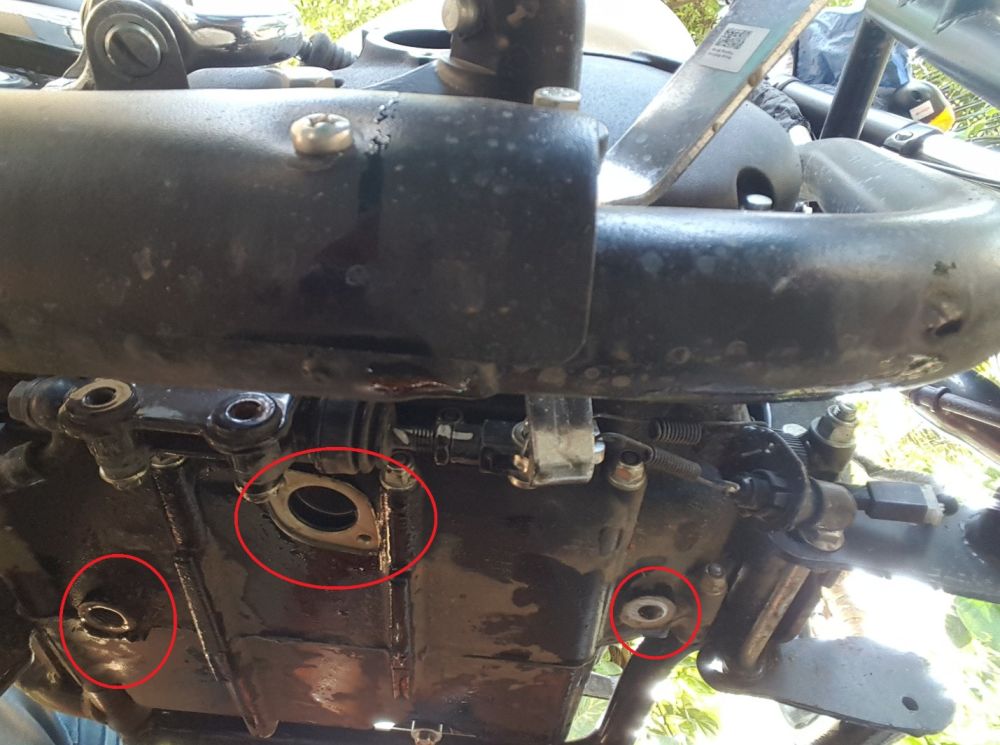 Step 6
After cleaning everything, assemble them the same way you removed.
Note: Don't forget to add O ring and don't over tighten the bolts.
Step 7
As seen below in the picture, Remove the plug and fill the oil with the funnel.
Note: Before filling the oil, Don't forget to assemble all the bolts which you have removed and properly cleaned.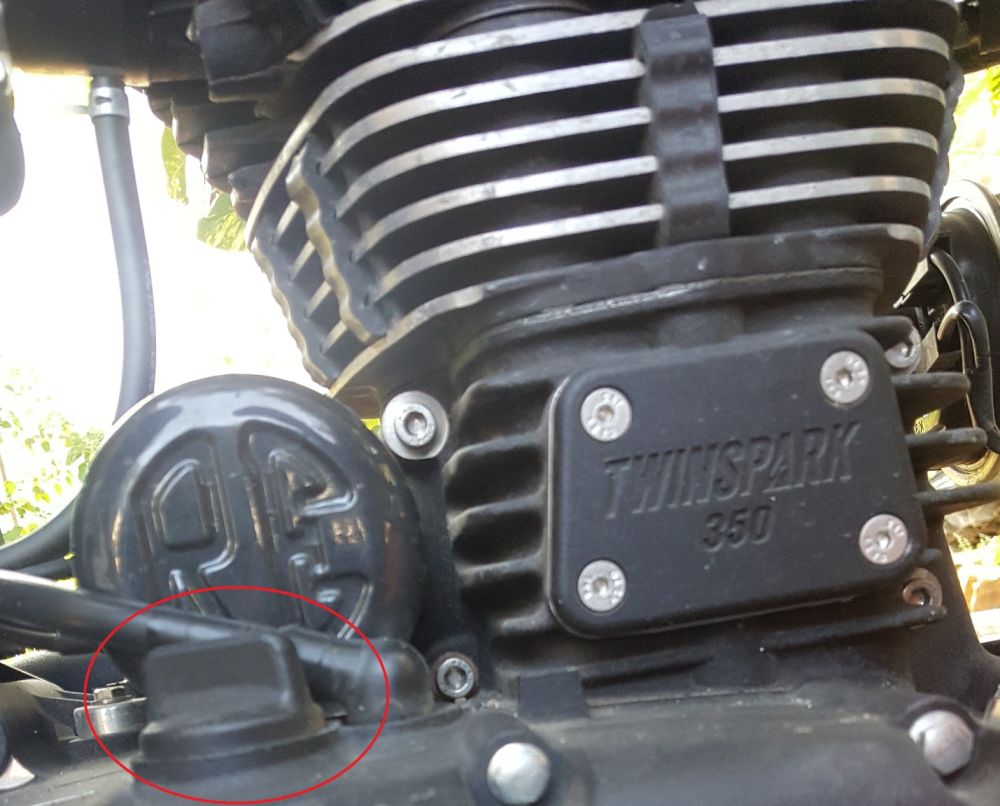 Step 8
Fill till the maximum level as seen in below picture arrow mark.
Start the engine let it idle for few minutes so that oil can circulate but don't accelerate.
Now switch off the engine and wait for few minutes to check the oil level is in maximum limit.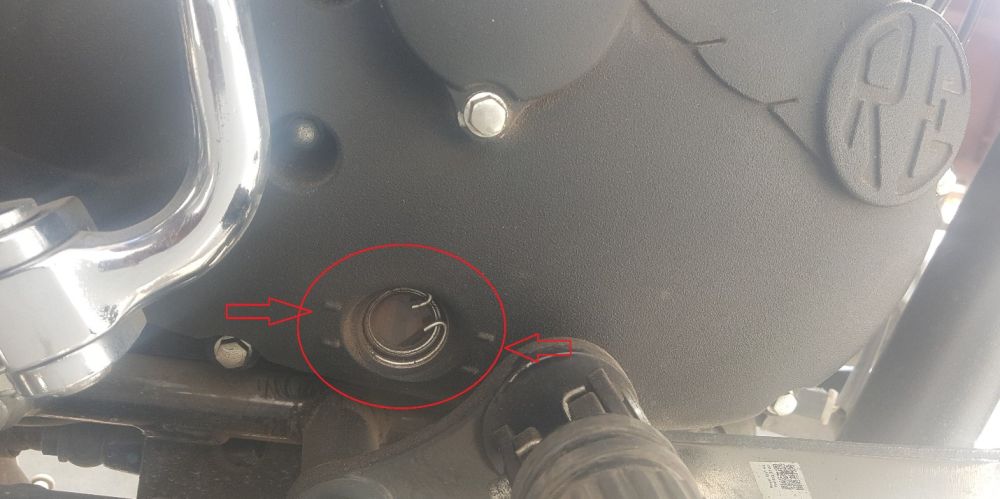 That's it.! Happy Riding!